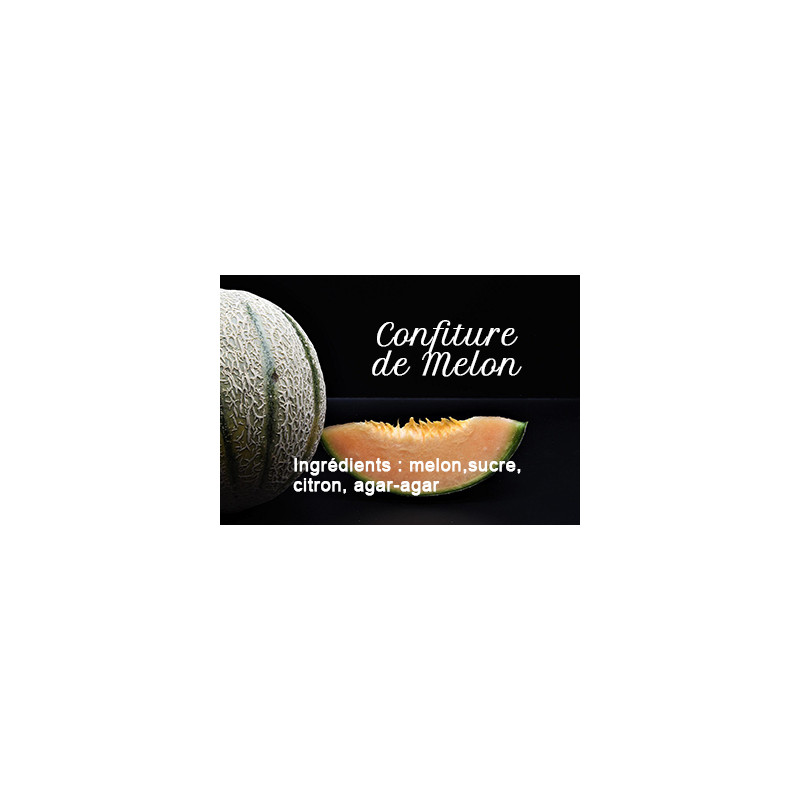  
Toutes nos plantes, fleurs, feuilles et fruits sont d'origine naturelle .
Aucun arôme artificiel vient altérer nos mélanges.
Et encore mieux, c'est une particularité qui nous différencie de la plupart des vendeurs de thés et tisanes : il n'y a aucun arôme ajouté, même naturel, il n'y en a pas !
Nous défendons le goût et la saveur originelle : pourquoi en ajouter alors que les plantes en contiennent naturellement ?

Plus de détail sur le contenu de nos mélanges ici
Specific References
mpn

LCET151
Melon Jam
Our melon jam is a delicious artisanal jam prepared with ripe melon and natural agar-agar gelling agent.
The combination of melon and agar-agar gives this jam a firm and slightly gelatinous texture, with a fruity and sweet flavor.
Our melon jam is perfect for spreading on toast, muffins or cookies for a tasty breakfast or brunch. It can also be used to enhance the flavor of your favorite desserts such as pancakes, waffles or yogurt.
The elegant glass jar in which we present our melon jam makes it perfect for giving as a gift, or for adding a touch of refinement to your breakfast or brunch table.
The "Stripe" banking module allows you to make payments in a totally secure way.
We prepare your package within 24 hours and ship throughout Europe.
Politique retours
We accept product returns, please contact us if necessary.
16 other products in the same category: