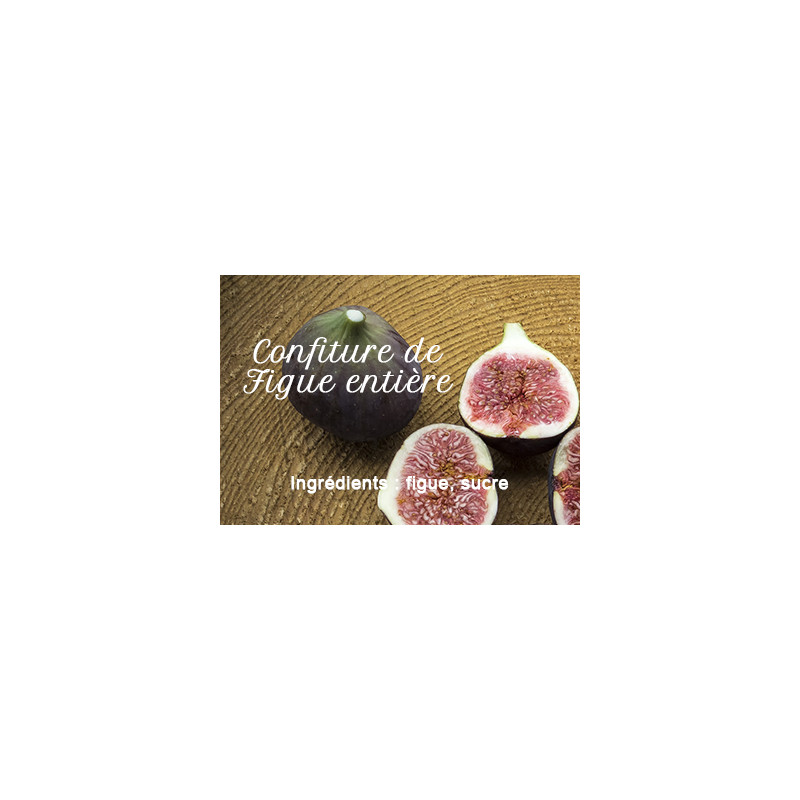  
Toutes nos plantes, fleurs, feuilles et fruits sont d'origine naturelle .
Aucun arôme artificiel vient altérer nos mélanges.
Et encore mieux, c'est une particularité qui nous différencie de la plupart des vendeurs de thés et tisanes : il n'y a aucun arôme ajouté, même naturel, il n'y en a pas !
Nous défendons le goût et la saveur originelle : pourquoi en ajouter alors que les plantes en contiennent naturellement ?

Plus de détail sur le contenu de nos mélanges ici
Specific References
mpn

LCET153
Whole Fig Jam
Our whole fig jam is a delicious and authentic artisanal jam, made with ripe and juicy whole figs.
Our traditional whole fig jam recipe is made with simple, natural ingredients to retain the natural flavor of the fig. Whole figs are carefully prepared to keep them intact, while adding the necessary amount of sugar to balance the figs' natural acidity.
Our whole fig jam is ideal for a gourmet breakfast or brunch. It can also be used to enhance the flavor of your favorite desserts, such as pies, cakes or yogurt.
The elegant glass jar in which we present our whole fig jam makes it perfect for gift giving, or for adding a touch of sophistication to your breakfast or brunch table.
Our whole fig jam is a superior quality artisanal product, prepared with care and passion to offer an authentic and intense flavor in every bite. It is guaranteed without artificial colors or preservatives, and is the perfect choice for those who appreciate a healthy and natural diet. Enjoy our whole fig jam for an unforgettable culinary experience.
The "Stripe" banking module allows you to make payments in a totally secure way.
We prepare your package within 24 hours and ship throughout Europe.
Politique retours
We accept product returns, please contact us if necessary.
16 other products in the same category: